Posted by David Reed on 09/20/2018
VARIG CARGO ROUTES ADDED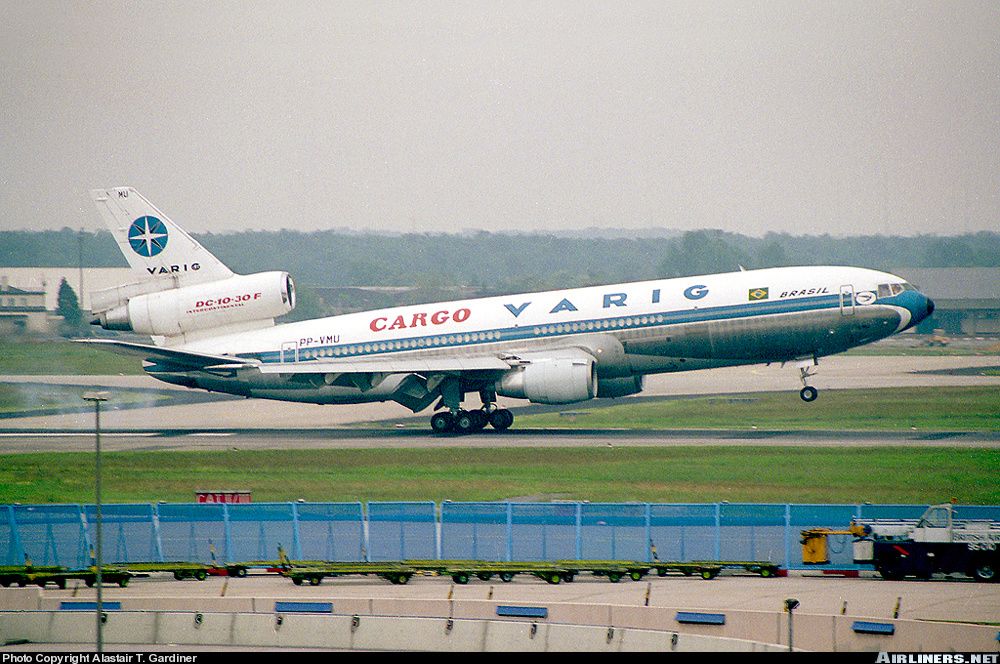 VARIG Airlines had a cargo division that flew primarily long haul, international routes. Their largest cargo aircraft was the DC-10-30F. This aircraft flew to many destinations. From their hub is Rio De Janeiro, we now have VARIG-CARGO DC10 flights to Miami, New York, Paris, Lisbon, Cape Town and Lagos.

EASTERN DC9/727 ROUTES ADDED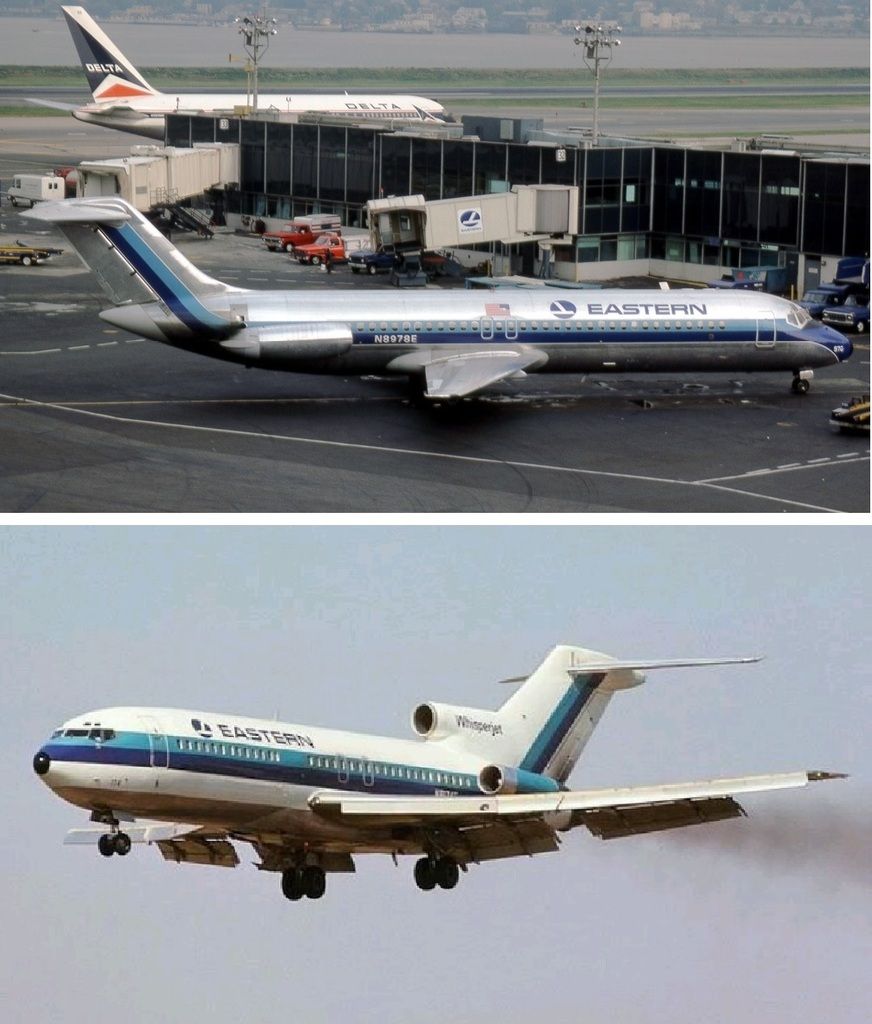 We have just added several new Eastern Airlines routes for the DC9 & B727. From New York we can fly to Pittsburgh-Cleveland-Detroit; New York-Baltimore-Atlanta-Birmingham; New York-Daytona Beach-Palm Beach-Atlanta; Miami-Birmingham-Chicago; Miami-Cincinnati. These new routes expand our coverage of this historic airline with our two most popular aircraft. Eastern Airlines played a significant role in the development of both aircraft. Their short leg, multi-stop flights required built-in airstairs and an APU for power in order to be self-sufficient at these smaller locations. New hire pilots usually started in the 727 FE position, then quickly moved to the right seat of the 727 or DC9. Most Captains got their first type rating in the "Diesel Nine" or "Three holer". Whatever you flew, you loved it. Flying for Eastern was indeed the dream job of a lifetime.


;
FLIGHT OF THE WEEK


Every weekend I update the Trip Of The Week. Each week we have two to choose from. These trips are selected randomly, usually involving more than one leg. One week it may be a Northwest DC-9 from New York to Minneapolis via Detroit and Milwaukee. The next week you may find an Alaska Airlines Constellation flight from Anchorage to Juneau and Seattle. If you're finding yourself flying the same routes with the same airplane all the time, try out the Trip Of The Week and add some variety to your flying! You can find them on the About Us tab at the top of the page.


/p>
DOUGLAS DC-7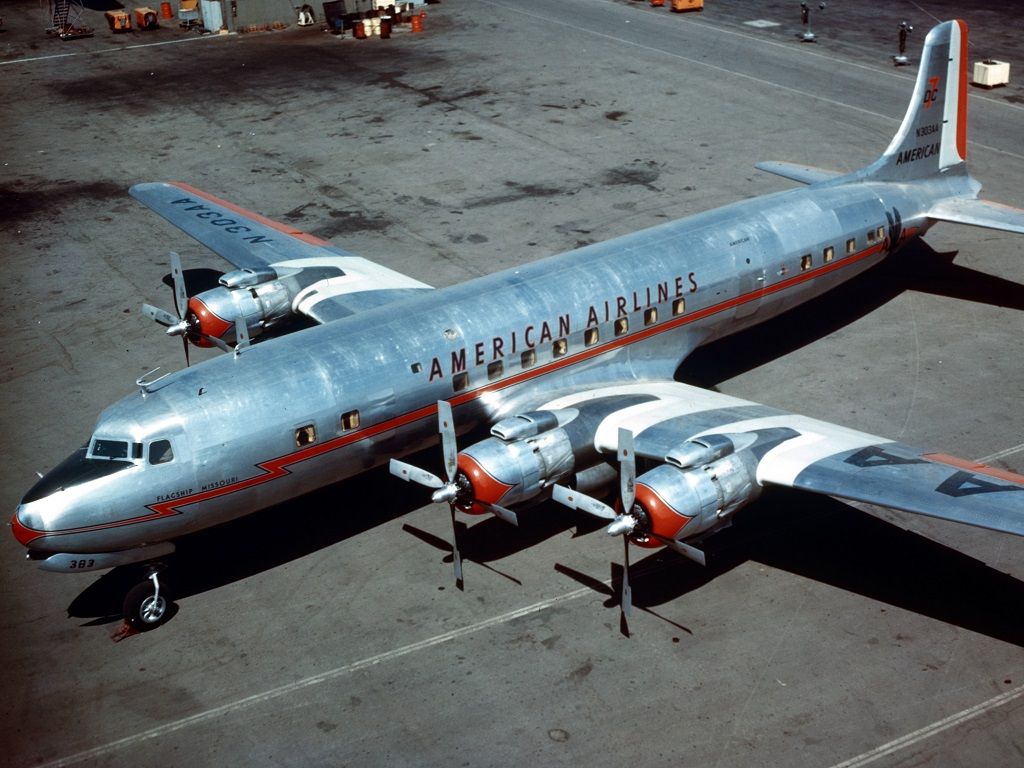 In 1947 the DC-6 entered airline service with American and United, and was an immediate success story. One thing it lacked though was the ability to cross the United States from east to west non-stop in under eight hours. Federal regulations limited pilots to eight hours flying time, so a fuel stop and crew change was normally required. The L-1049G Constellation could just make the crossing, so with the urging of American Airlines, Douglas quickly developed the DC-7. A turboprop design was considered, but the powerplant was untried, so they opted for the Wright R-3350's. This would haunt the DC-7 for years, as the Wright's were never as reliable as the P&W R2800 on the DC-6. The DC-7 though was unique in other ways. It was the first airliner to use titanium. Trim tabs moved with the flight controls, so no hydraulic boost system was required. The original DC-7 was stretched 40" behind the wing, providing six more seats in the cabin. The tail section was a standard DC-6B section. Despite having a nearly identical wing as the DC-6B, the DC-7 could carry 50% more fuel. The DC-7B broght an increase in gross weight, propeller spinners, improved flaps and engines and fuel tanks in the nacelles was an option. The DC-7C had more substantial changes, including a 40" stretch ahead of the wing. The wings obtained a 10' addition in the inboard section, providing an additional 1000 gals of fuel. A newer version of the R3350 was installed, and aerodynamic changes resulted in the lowest drag of any airliner of the time. While the DC-7B was a domestic favorite, the DC-7C was used primarily on overwater, long distance flights. With the introduction of the jets, most DC-7's were traded in. For cargo carriers the DC-6 was more economical, so the market for used DC-7's was quite small. Most DC-7's were scrapped soon after retirement. AT HAG, we have 454 DC-7 flights with 16 airlines.


PAN AM 707/747 SCHEDULES REDONE

We have just reviewed and made corrections & changes to the PanAm 707 & 747 routes. Pan American was instrumental in the development of the Boeing 707. First revenue flight of the 707 was a Pan Am flight to Paris on October 26, 1958. PanAm also flew the first 747 revenue flight, from New York to London on January 22, 1970. PanAm went on to operate 128 707's and 65 747's (including the long range 747SP).

EASTERN AIRLINE'S DC-9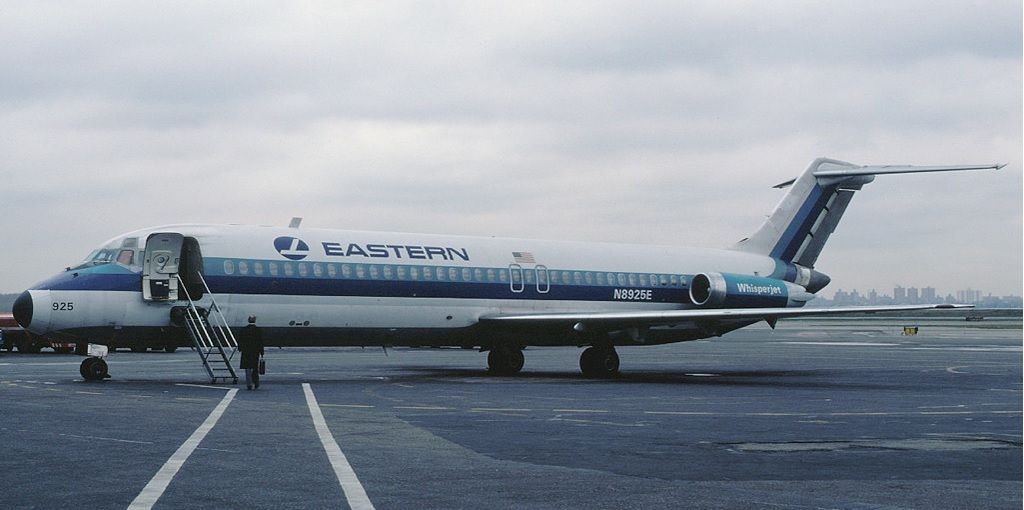 In 1960 Eastern Airlines bought it's first jet, a Douglas DC-8. One year later, in recognition of their shorter routes, Eastern bought 15 Boeing 720's. What they really wanted was a self-sufficient airliner for small airports, so they became the launch customer for the 727 in 1964, eventually purchasing 174 of them. But at the same time, they hedged their bets and bought 123 DC-9's. Accounting loved the DC-9. Lower purchase cost. One less engine to maintain. Fuel burn was cut by a third. Crew costs were for only two pilots instead of three. It could carry more passengers than the first 727's too. Anywhere Eastern flew, a DC-9 eventually flew there.


TWA STARLINER DOMESTIC FLIGHTS ADDED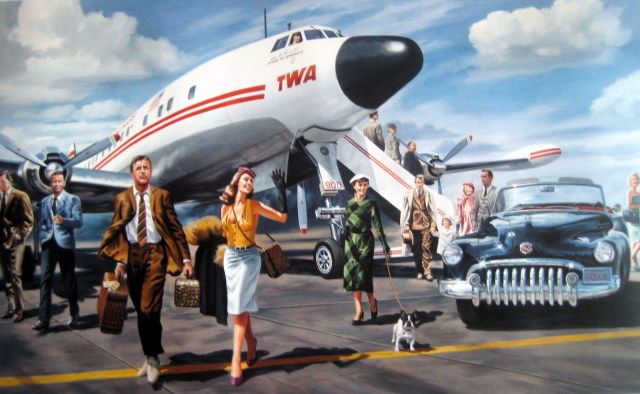 In 1959, Trans World Airlines was flying Lockheed 1649A Starliners on their international and domestic long haul markets. Today we have added what is probably the last non-stop transcontinental piston engine airline flights. West coast cities to east coast cities and back, and one to Kansas City from New York. This schedule is from January 1959, two months after other airlines began flying the new 707's. It would be almost two more years before TWA finally got their first jet, so to keep customers the inflight service became the finest ever. These L-1649A Starliner flights truly represent the pinnacle of the piston airliner era.


TRANS-ATLANTIC BATTLE IS ON!

It's been gone for a while, but the transatlantic battle is back on! Using the 1959 scheduled timetables, we have reintroduced the mightiest piston airliners in head to head competition across the wide Atlantic Ocean. Pan American has introduced the DC-7C with "Rainbow Service" to Paris and London from New York's Idlewild Airport. This includes 20 First Class seats and 85 coach. Trans World Airlines counters with the Lockheed Starliner L1649's "Ambassador Service", serving Paris, Zurich, Rome and London. TWA carries 20 in First Class and 79 in coach. Last of their kind, for the jets would soon enough be taking over. These flights may be long, but they sure were luxurious!


BEECH 18 IN LUTON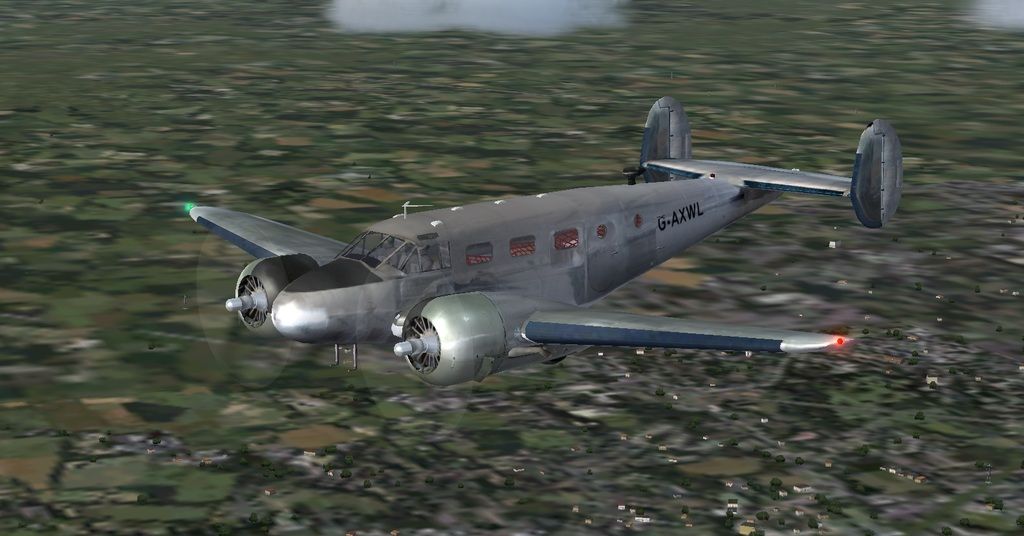 The Beechcraft Model 18, or Twin Beech, had a long and varied history. In the 1950's it was the premier corporate aircraft. In the 1960's and 1970's it was the airplane to have if you wanted to get into the air freight business. There were many mods, including larger fuselage and turbine engines, but in the 1980's there were issues arising. The wing spar had issues when mods were made, so an expensive spar cap had to be installed and the spar inspected frequently. They weren't getting any cheaper to maintain, so the Twin Beech was retired. Today they are just starting to rise in value as a classic collector piece. At HAG we use them for passenger and cargo flights. Here we see G-AXWL enroute from Luton to Swansea, an hour and a half flight with an assortment of time-sensitive cargo.

NEW CARGO FLIGHTS AT OPA LOCKA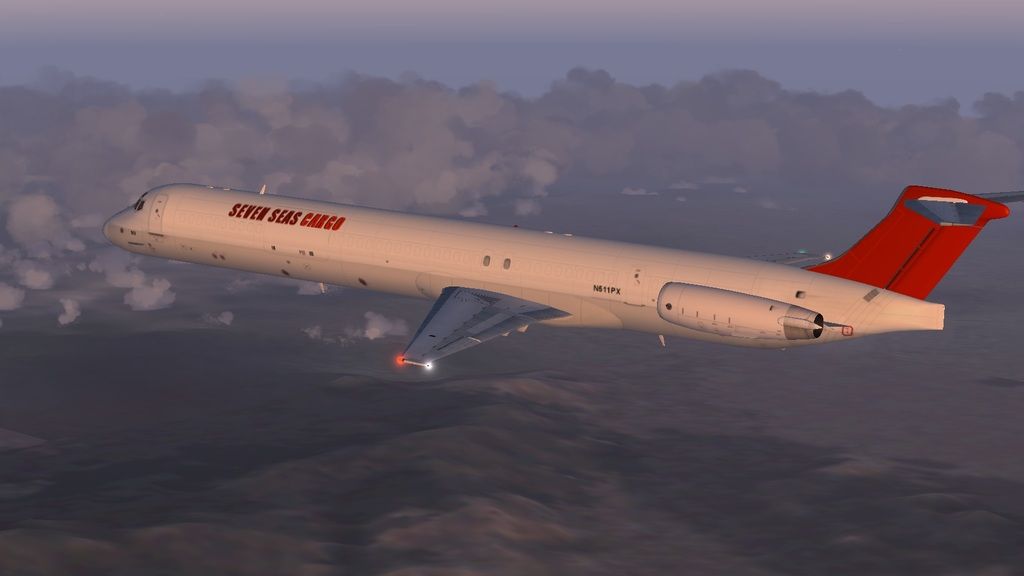 Opa Locka Airport (KOPF) has a fair amount of TAL cargo flights from the Caribbean. Now you can connect to a Seven Seas MD80F, with three new daily flights: Toledo, Winston-Salem and Houston (with a stop in Dallas on the way back). These are under contract with Trans Air Link. Enjoy!
THE EASTERN AIR SHUTTLE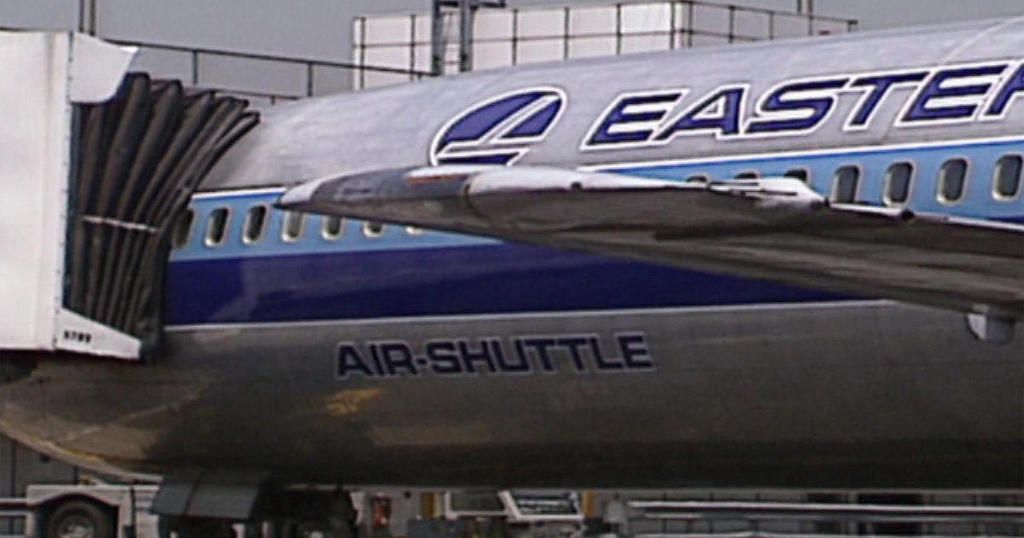 Eastern Airlines inaugurated Eastern Air Shuttle service on April 30, 1961 with a 95 seat Constellation L1049. Flights left New York's LaGuardia Airport every hour from 0700-2200 daily, flying to Boston and Washington DC. No ticket, no boarding pass, no seat assignment, no TSA. Just go aboard and pay in the air. If the seats were filled, another aircraft was rolled out. A one-way ticket from NY to Boston cost $10.75. That's $92.60 in today's price, far less than today's $287 cost! On Thanksgiving 1961, the final 10 PM flight between New York and Boston carried 623 passengers on seven aircraft. DC-7B's were added for flight from Newark. In 1965 the first Lockheed Electra joined the Shuttle, but eventually all were replaced by 727's and DC-9's. In 1988 it became the Trump Shuttle, then in 1992 the USAir Shuttle. Today it is known as the American Shuttle. Shuttle flying was unique because it was an orchestra of repetitive. Same gates, same crews, same routes, same everything. In many ways it was an easy gig, for you became real familiar with every detail and this can make for a very comfortable place to be.
ALLEGHENY CONVAIR ROUTES ADDED

We just added some Convair routes to the Allegheny system. Using their 1965 timetable and originating in Washington DC, these workhorses earned their keep in the Northeast and Middle Atlantic regions. Allegheny Airlines had 27 CV440's, which were eventually converted to CV580 with Allison engines. An additional 13 CV580's were added to the fleet. We have four trips for the new Convair Captain. One trip leaves Washington DC and flies to Harrisburg, Williamsport, Bradford, Jamestown and Buffalo. On the return flight it operates from Buffalo to Bradford, Newark, Hazleton, Harrisburg and back to Washington DC. Another flight starts in DCA and flies over to Salisbury, Cape May, Atlantic City, Philadelphia and back to DCA. Another flight leaves Pittsburgh for Wheeling, Parkersburg, Huntington and back to PIT. There is also a flight that does two round trips, one to New York and one to Providence. Do these in sequence and experience the life of a Convair crew!

ALLEGHENY DC9 FLIGHTS ADDED

We have added DC9 flights for Allegheny Airlines (ALO) out of Buffalo and Washington DC. Allegheny would fly to Buffalo from its hubs in BWI and PIT, then from Buffalo they would fly non-stop to eight cities including Dayton, Albany, Boston, Detroit, Hartford, Indianapolis, Minneapolis and Washington DC. From Washington DC you can grab a flight to Boston, Providence, Syracuse or back to Buffalo.
SEABOARD WORLD UPDATED, EXPANDED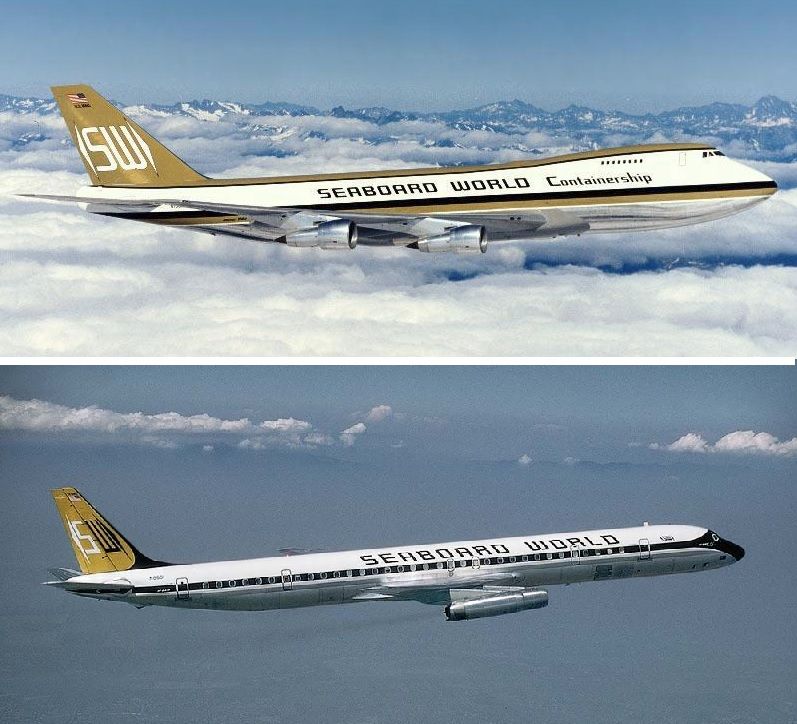 Seaboard World Airlines is a cargo carrier based at New York Kennedy Airport. It was founded in 1946 by Arthur & Raymond Norden, veterans of the WWII Air Transport Command (ATC). Seaboard World had many "airline first's": First airline to fly cargo across the Atlantic; first airline to fly from Idlewild(JFK); first airline to fly a MATS charter; first airline to operate cargo versions of the Constellation/DC8/B747; first airline to equip its entire fleet with inertial navigation system (INS 1970). In 1960, under new management, the company parked all of its DC4's and Constellations, replaced with the CL44 and DC8. This put the company back into profitability. In 1974 the first 747 freighter entered service with Seaboard. In 1980 they merged with Flying Tigers and in 1988 Flying Tigers merged with FedEx, where the DC8's and 747's were retired. Throughout it's long history, Seaboard World never had a single fatality. At HAG we have Seaboard World CL44 flights in Europe. We added 747F and DC8-63F flights from Los Angeles, Chicago, Toledo and Detroit to their hub in New York, then from JFK to London, Amsterdam, Paris and Frankfurt.

PACIFIC NORTHERN UPDATED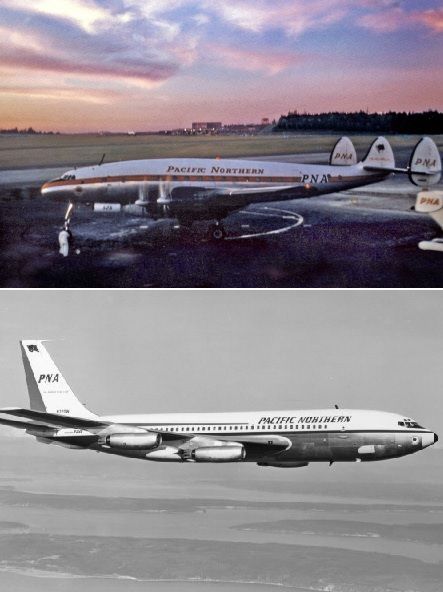 We just did a major update for Pacific Northern Airlines. This Alaskan airline is represented with their 1958 schedule using the L649, and in 1965 with their Boeing 720. PNA was definitely a local arline loved by the customers. The Connie was an L649 model with the SpeedPak for extra cargo. You can use the CalClassic L749 instead, the differences were fairly minor. They either hopscotched down the penninsula to and from Seattle, or they flew direct to & from Anchorage or Kodiak. In Alaska air travel often involved smaller aircraft, with their weight and passenger limitations. PNA's Connie brought big airline service to the smaller communities, while the numerous enroute stops improved the bottom line. The Connie was perfect for this role, for it was a reliable and capable aircraft. Pacific Northern even served meals on the longer legs, though one source described it as "mystery meat covered in thick gravy." In the early 1960's PNA wanted to be a player in the new jet era, and bought some Boeing 720's that suited their needs for the smaller communities. They also got some Lockheed Electras, but the glamour of a four engine Boeing jet won out. The 720 may have been a bit of a stretch for PNA though, for not long after, in 1967, Western Airlines bought Pacific Northern, giving them more of the 720's they wanted plus the routes to Alaska. Western Airlines had no interest in serving the smaller communities, and service to them went to Alaska Airlines and Reeves Aleutian.