A few 727 photos I found on Facebook (Facebook/Boeing 727 Group) and a few other places.
N710AA later landed in Dallas with the left main landing gear retracted. N715AA now hauls freight for USA Jet
N857N flew for Piedmont for 20 years before being broken up for spares. N555PS flew for Piedmont for 11 years. Today it hauls freight for RIO Linhas Aereas in Brazil.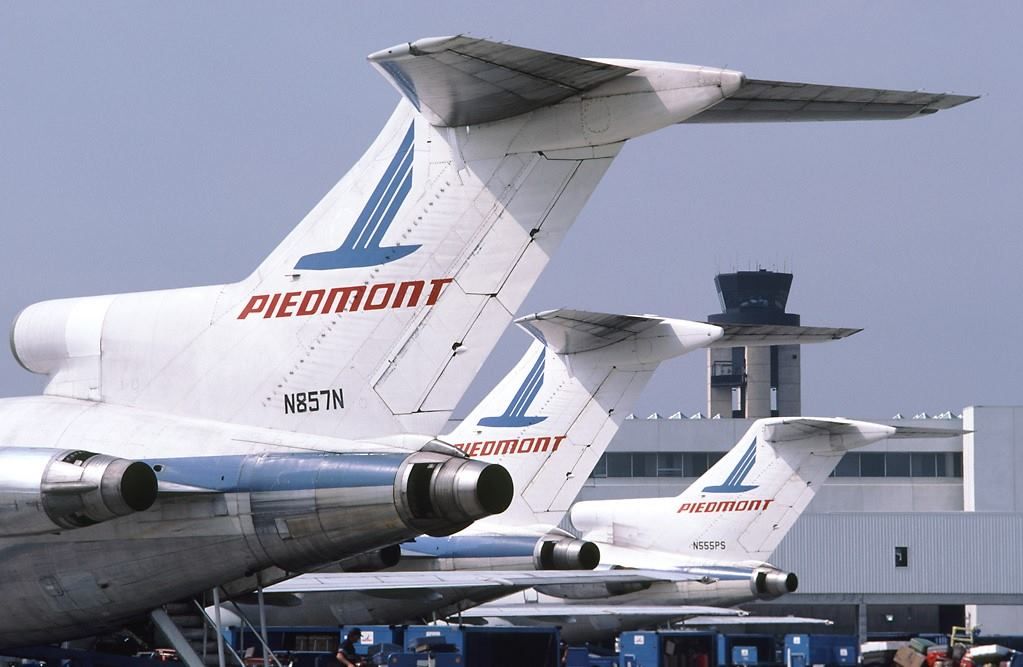 Foreground: JA8317, a 727-81, delivered in 1966. Ended up carrying freight for Express One. Scrapped 1993.
Braniff 727-227 delivered to Braniff in 1972, then to American. In 1985 the #3 engine separated from the aircraft while enroute from Dallas to San Diego. Now parked in the desert.