My USN Reserve Squadron is flying a group of people out to Thule AFB. We've got 32 passengers plus about a thousand pounds of gear. We took off from Mildenhaul RAF yesterday morning and spent the night in Thule with the big C-118 parked quietly in a warm hangar. Today we loaded the return team for the flight home- 32 pax plus 1215 lbs of equipment.
Here we are just leveling off at cruise at 0930. 16,000' should keep us above most of the predicted weather.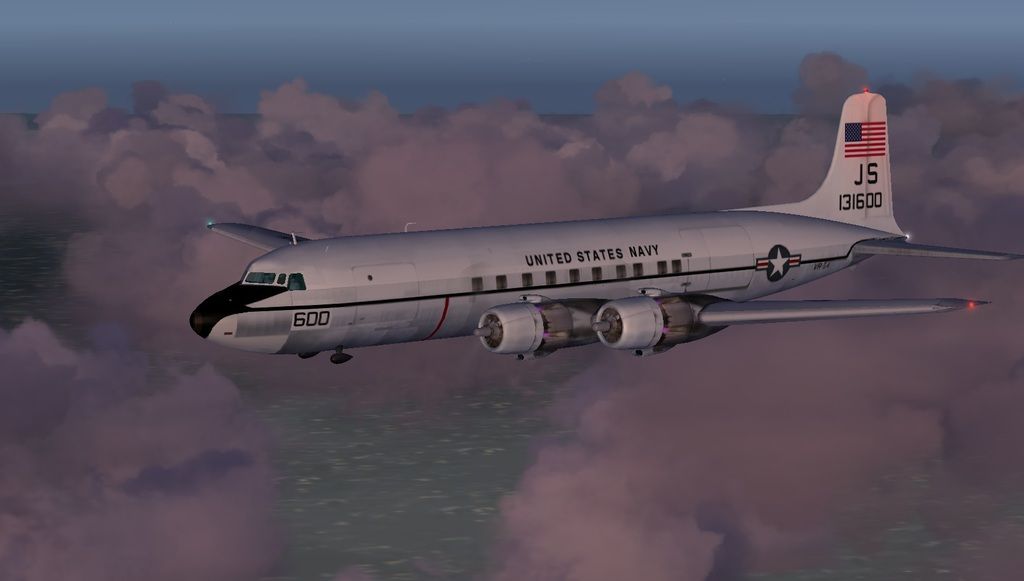 After a very long day we arrive back at Mildenhal just after sunset. The weather is typically British- low clouds, rain, fog. Here we are on the ILS to runway 29.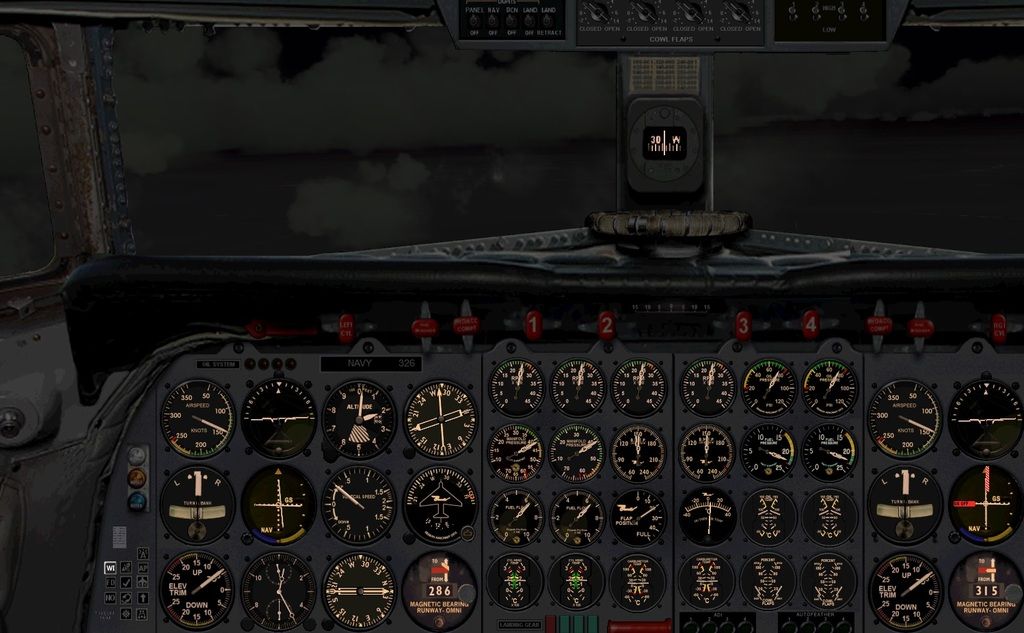 Parked on the ramp next to a 377 Stratocruiser.