Seen recently at Watson Lake, Canada, N912AX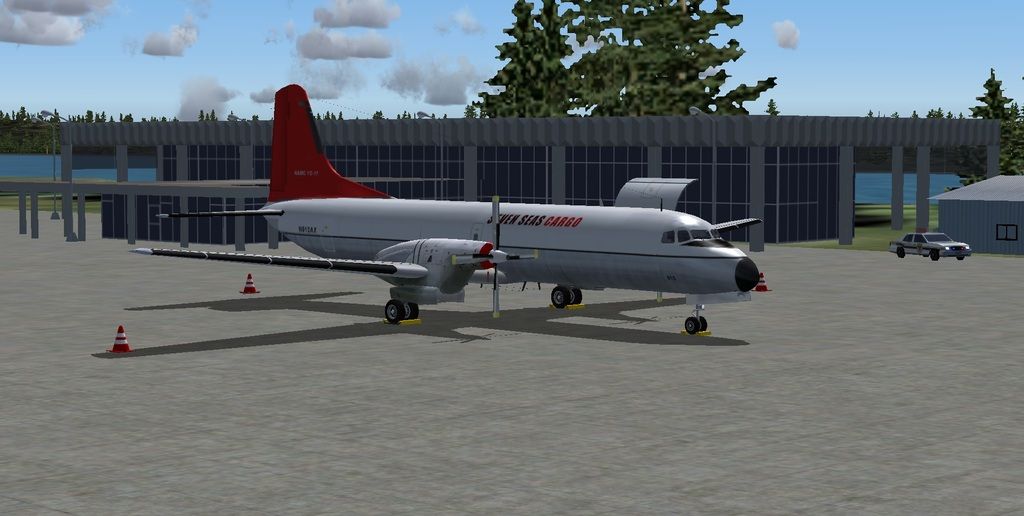 N912AX began life in 1967 with Japan Commuter as JA8688, but six months later it was sold to Piedmont Airlines. When sold, they were first painted in this original Piedmont paint scheme in Japan, then flown to the US under the original registration, changing to the new registration N162P after delivery. It was named the New River Pacemaker.
Later N162P was repainted in the new (and final) Piedmont color scheme.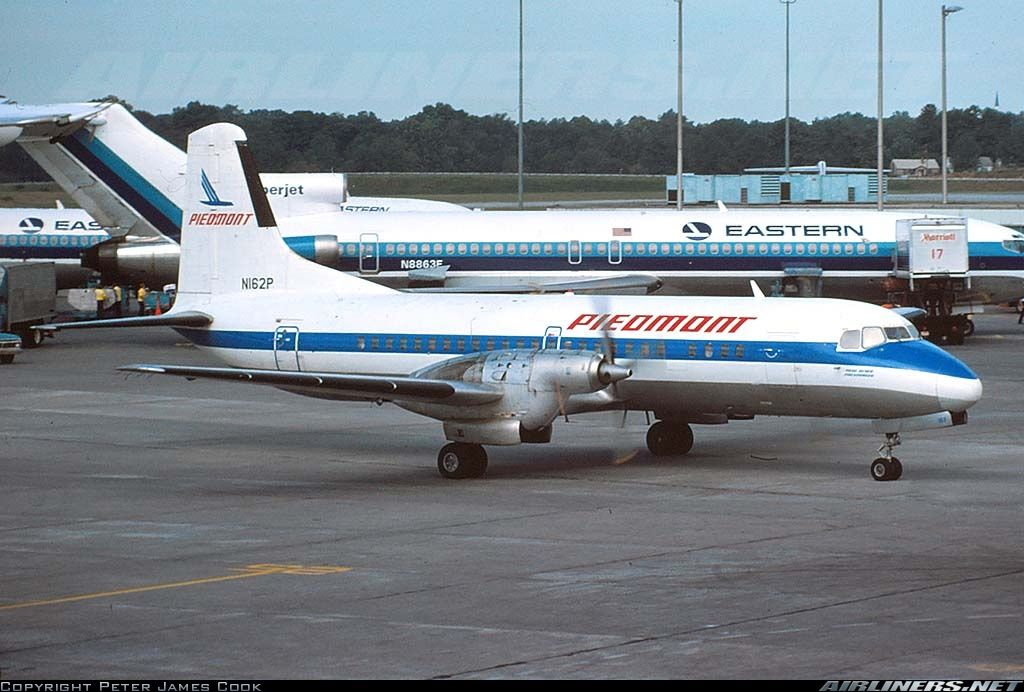 In 1979, N162P was converted to a freighter configuration and sold to Airborne Express. The registration was soon changed to N912AX. It flew faithfully with ABX until 1997 when it was retired. Seen here in Ft Lauderdale in 2012.
In 2012 it was sold at auction and scrapped. Here at HAG we have raised it from the grave to begin flying freight again. N918AX already flies for Airborne at HAG, another YS11 flies for Olympic Airways and yet another flies for PBA.
The Nihon Airplane Manufacturing Company (NAMC) was simply a paper company, relying on it's suppliers to provide the parts and manufacturing of the aircraft. Japan lacked modern technologies in 1962, so many systems were copied from other foreign-made aircraft. The YS11 was designed to compete with the Martin 404 and Fokker F-27. The YS11-200 had a 2200 lb increase in gross weight to make it more desirable to the North American market. Piedmont YS11's were all built to the -200 standard, and later converted to the -500 standard, which increased gross weight another 1100 lbs. Airborne flew the YS11 freighter unpressurized. A friend of mine flew them at Airborne. He told me they were bullet-proof, a very reliable, stable and easy aircraft to fly. They weren't very popular among ABX pilots, as most wanted the DC9 or DC8 experience. When my friend graduated as a new ABX YS11 copilot, he discovered he'd already made the next Captain upgrade class. After going through class again, he flew the YS11 as a Captain, having never actually sat in the right seat!