Picked up a newer flight today. DC9 from Long Beach to Albuquerque, then on to Toledo.
We have 38,880 lbs of cargo and 18,802 lbs of fuel, giving us a takeoff weight of 134,782 lbs. The estimated fuel burn is 6863, which puts us at 127,919 lbs on landing, 2081 lbs below max landing weight. We are due out at 7pm, with an enroute time of 1+28.
I recently completely redid the Long Beach ramp, increasing the parking from two to four. There's enough room now to handle four 747s if needed, whereas before we could only handle one. Today we have three DC-8's on the ramp with us and our MD-83.
We push back five minutes early and promptly get things underway.
Another view of the ramp as we depart runway 30.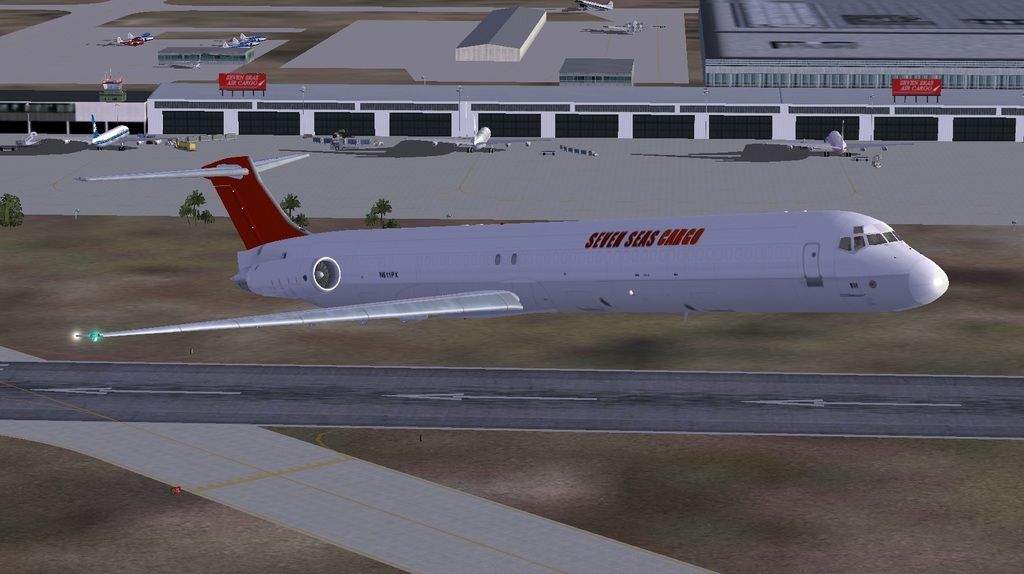 I'm using actual weather and its a toasty 96 degrees outside. We take a long time getting to FL350. The sun is starting to set as we settle into cruise.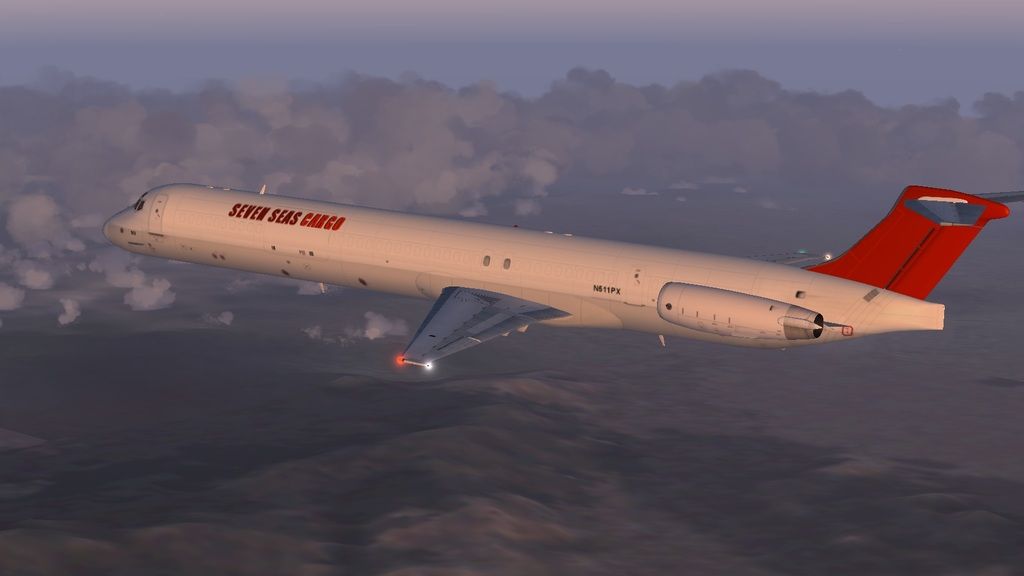 It's a windy and bumpy ride into Albuquerque. The wind is 030 at 14 gusts to 22. The autopilot is doing a rotten job holding the centerline so I click it off and hand fly it. Three other crews get to watch me fighting the wind.
Parked on the ramp with a couple of Seven Seas' DC-6's. We landed at 2132 local, blocked in at 2136, only eight minutes behind schedule. Nothing to unload except some comat, upload one pallet of freight and we're off to Toledo, blocking out on time.